Mobile App Development
Whether it is a small or large scale application we have had many success stories
Whether it is a small or large scale application we have had many success stories
Why Choose Us?
Creating a Useful Mobile App Has a Huge Return On Investment!
Working hand in hand with the stakeholders, we work to validate feature requirements & feasibility, making sure to deliver a valuable product for your business & your user, using the preferred coding language for each project, flexible with the deliverables following the agile methodology.
Contact us to know more

User Experience & Product Fit
Extensive UX study to define business-user product fit, valuable features ideation, information architecture design, UX content writing, usability testing, & planned iterations.

User Interface & Interaction Design
Following native & cross platform design guidelines & ID with knowledge of mobile design methodologies we create a loveable & clean experience for the user on your App.

Development & Deployment
Professional & cost-effective development & deployment of functional-maintainable App. in alignment with business needs that guarantees to score high in usability.

Post Launch Management
QA & App testing, content management, system integration, track, report & analyze performance metrics to set beneficial reiterations for enhancement accordingly.
Determining The Mobile Application Requirements Guides Our Path Of Work.
Sample Work
-reach new horizons-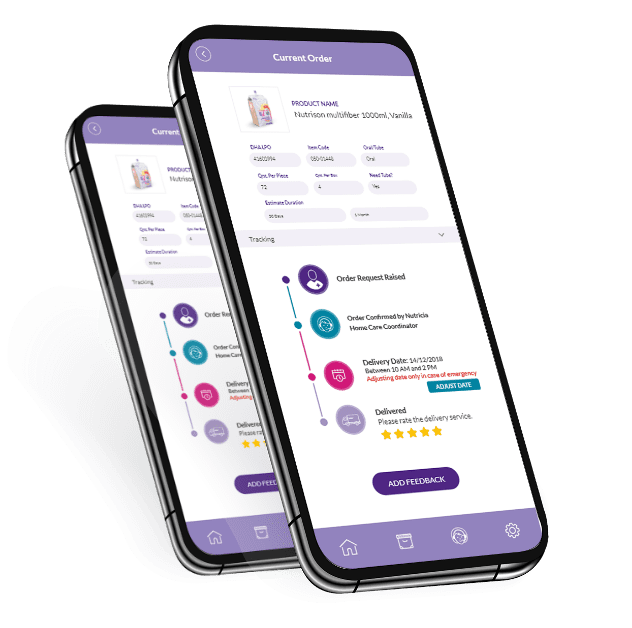 Nutiricia Home Care
Product Order & Tracking
Partnering with Danone Nutricia UAE, we have worked together developing a mobile app to be recommended by their health care professionals, patients and patient care givers will be able to make and track orders in addition to some additional supportive features.
View products, make order, set appointment for delivery, edit appointment.

Track order, sign on driver app to confirm delivery, and rate order.

Separate App for the driver, receive delivery order & location, and confirm delivery.

Patients will be able to view informative videos on the product & request a nurse.
Click to play video
Psych Guide UAE
Assessments & Drug Interaction
Working together with Janssen UAE, developing an App for psychology assessments, saving results to measure progress, works on registration or as a guest with limited access, in addition to drug-drug interactions and psychiatric guidelines.
Registration, skip registration, choose assessment, progress line, & view score.

Up on registration, user will be able to save score with an ID, and check score.

Drug-Drug interaction feature that calculates interaction with a defined algorithm.

Informative guidelines for doctors and linking to redirecting to medicine App list.
Click to play video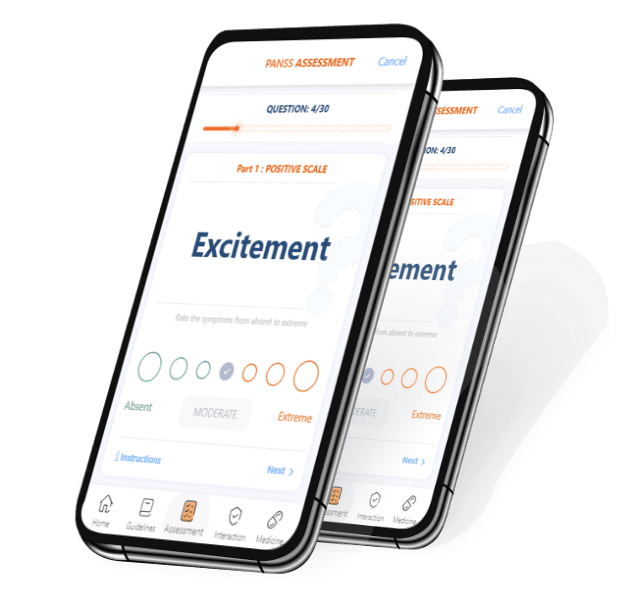 Ivory Application
HCP-Patient Support Program
Privileged to have participated with AMGEN Egypt patient support program creating a 360 revolutionary experience for patients on the drug Xgeva for bone cancer. The connects the patient with their doctors, lab test results, and provide free promotions.
Integrated with AMGEN call center, patient receives a QR code to start his journey.

Patients will be able to locate sponsoring pharmacies & select pick up appointment.

By scanning QR code on the product an integrated system reflects on promotions.

Patient will receive lab results automatically, & HCPs will be able to view them.
Click to play video
Related Services
Expand your business by exploring the broad spectrum of our services, check our latest work and find what does your business need to reach new horizons.
Tell us what you need and we can make it happen.