Health Care Software Development Services
Developing easy to use tools that facilitates the work of the health care professionals.
Developing easy to use tools that facilitates the work of the health care professionals.
Why Choose Us?
Make It Easier For the HCP to Make a Difference In Your Patients Lives!
Given our vast knowledge & expertise in the medical field, we have great understanding of the market & and the processes of the health care field that helps us create a smooth & easy to use aiding tools for the health care professionals & the patients as per the business requirements & vision.
Contact us to know more

Professional Medical Writing
Professional medical writing by a certified team in the medical field with a deep understanding of the medical approach for each project & project requirements.

MOH Handling
A specialized team for handling MOH approvals aspect of the medical tool if needed, including references validation, comments handling & final approvals.

Design & Content Visualization
Following best approaches for designing a medical application, covering the user experience, usability & user interface design to create a clean branded design.

Development & Maintanace
Development of the tool using high quality & cost-effective technologies to deliver a reliable, high performing end product & maintenance of the application.
Determining the Mobile Application Requirements Guides Our Path Of Work.
Sample Work
-reach new horizons-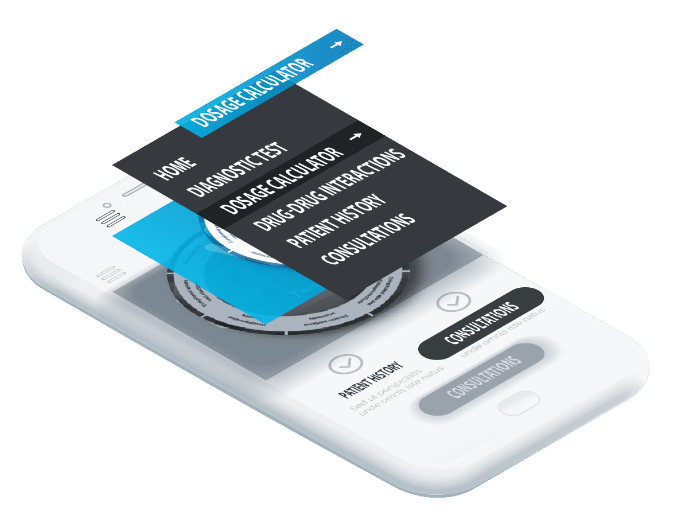 Making a New Experience
Health Care Technologies
Our work in developing HCP support tools have proved to be both easy to use & reliable in regards to performance and maintainability.
Pre-registration, updating content & reporting.

Creating & implementing scoring equations & algorithms.

Dosage calculator, diagnostic tests, patient history.
Contact us to view live samples
Related Services
Expand your business by exploring the broad spectrum of our services, check our latest work and find what does your business need to reach new horizons.
Tell us what you need and we can make it happen.